About Belavier Jewelry
Belavier Jewelry, is first of a collection of Sterling Silver Jewelry crafted by our own artistic and creative designers.
Belavier designers breath and taste the same lifestyle as the theme of Jewelry masterpiece they create. All our items are true pieces of art, nurtured to fine details at creation and presented in a number of lifestyles such as rockers, bikers, goths, punks, other Counter Cultures and just beautiful unique jewelry designs to impress everyone.
To make silver jewelry designs very appealing and fashionable, our designers utilize many different high quality materials. Some items include precious and semi precious stones such as diamonds, cubic zirconia, agates, rubies and many more. Silver 925 and yellow gold 14k combination works great to give reacher look, and wood or leaver inclusions add uniqueness to the design.

Whether, you select a sterling silver ring, sterling silver bracelet, sterling silver pendant or sterling silver earrings, we are confident that you will be extremely happy and proud to own and wear our extravagant jewelry items.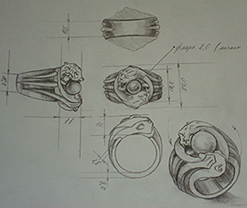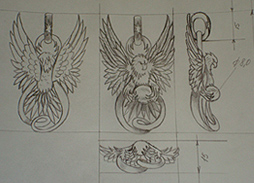 Should you desire to have your own custom created jewelry piece or unique collection for your club, organization or business, please let us know. We will connect all our best skilled designers to work for you to implement any ideas that you have to fines jewelry ever made.
At Belavier Jewelry we also unite collections of other best designers for men's and women's jewelry for number of Counter Culture lifestyles. All designs are unique and guarantied to impress people around you and show your best style. We have Sterling Silver and Royal Silver Jewelry from Lord Camelot (Japan) . This collection is simply great and impress any extravagant taste.
Fashion Men's and Women's Jewelry that you can find on our site: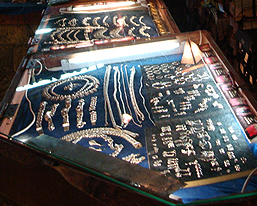 Continue